I forgive you – Duffuor tells Sam George [Audio]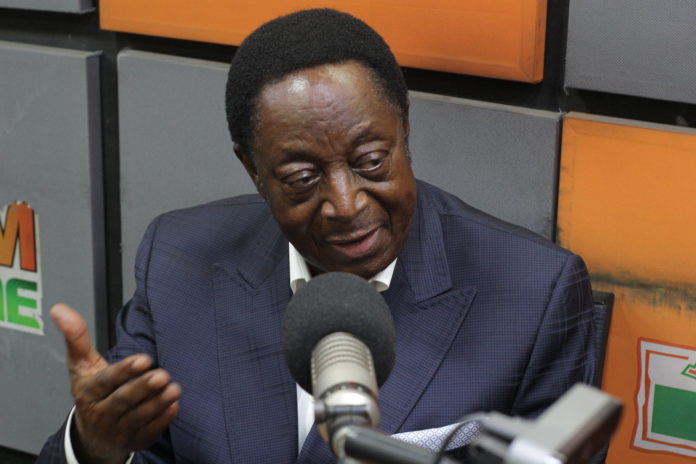 A flagbearer hopeful of the National Democratic Congress (NDC), Dr Kwabena Duffuor, says he has forgiven Ningo Prampram MP, Sam George for constantly insulting him.
This comes on the back of a viral publication of Mr George's statement which read how can you promise AHOTOR when you owe your staff 17 months of salary?
According to him, the lawmaker for a very long time insults him at any given time without provocation.
The former Finance Minister disclosed this on Adom FM's Dwaso Nsem, stating he has no relationship with Mr George nor have they met before.
As a lawmaker, Dr Duffuor stated he expects Mr George to conduct himself properly and not to throw tantrums or make unguided comments.
Dr Duffuor stated he doesn't understand why Sam George should have a challenge with his decision to contest the NDC flagbearership race just because his business suffered a setback.
In his view, the lawmaker should have reached out to enquire what exactly the problem was instead of making public comments about a situation he knows nothing about.
"I have always asked that we stop politics of insult because it retards progress and doesn't help a party grow.
ALSO READ:
Mahama's campaign subtly jabs Duffuor, others
"As a Member of Parliament, you should have sympathy and reach out to the workers to know what the situation is. But he doesn't even understand why I want to be a flagbearer and is insulting me. Do you do that to an elderly person?"
The aspirant stressed the presidential primary was a contest of issues, ideas, and programs that would help build a strong and formidable party and by extension, for victory in the 2024 elections.
Audio attached above: