I earned my first substantial money from football through Christian Atsu – Former Boss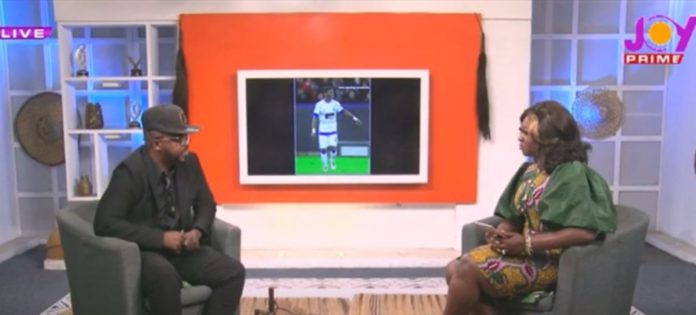 The President of Cheetah Football Club and late Christian Atsu's benefactor, Abdul Hayye Yartey, has revealed how the late footballer has helped in developing his career.
Throughout his football scouting career, he said he had never received a huge amount of money until he met the winger, who changed his (Abdul's) life through his first deal with Berekum Chelsea.
According to him, Berekum Chelsea provided an amount of money to sign Christian Atsu into the club though the winger was awaiting a visa to play a trial for FC Porto.
"I remember Mr. Kyereme gave us $5,000, and that was my first big money in football," he said on Prime Morning on Wednesday.
But Christian Atsu could not join Berekum Chelsea immediately, as he was granted the visa to travel to Portugal.
The $5,000, Mr. Abdul Hayye said, helped in purchasing clothes and other basic needs for the player to travel.
"We went straight to Kantamanto, changed $1,500, got him some clothes and bags, and we told Porto about securing the visa, and they sent his tickets for him to travel…" he said.
But he added that the player requested that the balance of Berekum Chelsea's money be sent back, as he may not return.
He further revealed that the winger believed he (Abdul) was the only person who could support his breakthrough.
ALSO READ:
Christian Atsu: How children at a Ghanaian orphanage have lost the man they called…
Funeral date for Christian Atsu announced
Reflecting on the death of Christian Atsu, the coach said he was disappointed in the club for not being realistic throughout the search for the player after the earthquake.
"It was disappointing, but I want to understand them as well because of the situation. They were not on the grounds as well, and they had to rely on information from the grounds.
He expressed his gratitude to everyone who has been supporting Christian Atsu's family since the incident.